Company
Prudent strategy
yields precision and success
With us, you get cutting-edge machines, automated production processes and highly precise measurement tools combined with well-trained employees with unparalleled expertise. And the icing on the cake: a laser-focus on precision that makes us the best in the industry. Invest in our hollow shank taper (HSK) and steep taper (SK) clamping fixtures and we guarantee that you will get a level of precision that exceeds market requirements.
And you can be assured you are getting nothing but the best as everything is Made in Germany.
We invest continuously in our best assets: our employees and our machines. And there is one overarching aim we set ourselves each day: to make you happy. After all, you are our top priority.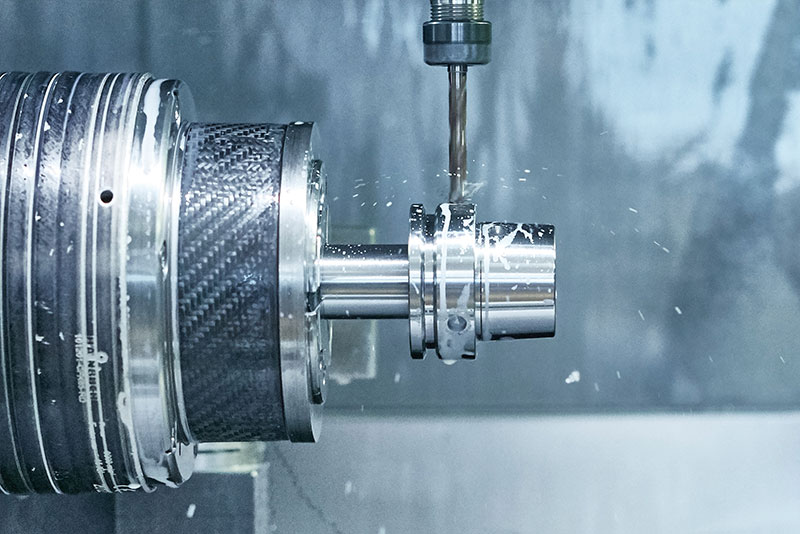 History
Enjoying success for 15 years
2017
We continue to expand and enlarge our production facilities.
2016
Alexander's two daughters, Julia and Jasmin, gain their respective qualifications in mechanical engineering and economics, and join the thriving family business.
2011
Our customer base expands. We outgrow our facilities in Hechingen and invest in our own building just down the road in Burladingen-Hausen.
2006
Company founder Alexander Alber lays the foundation in Hechingen, Germany, for our success story. With a small number of cutting-edge machines and a wealth of experience, he makes his customers happy right from day one.
Production
Perfect processes – perfect results
We use CAM systems and post processors to create ISO CNC program codes and use cutting-edge CNC machining centers with up to 9 axes.
When it comes to finishing, maximum precision is what counts. Our state-of-the-art air conditioning system maintains a stable temperature in our production hall. This allows us to produce products with the tightest of tolerances, and reproduce them at any time.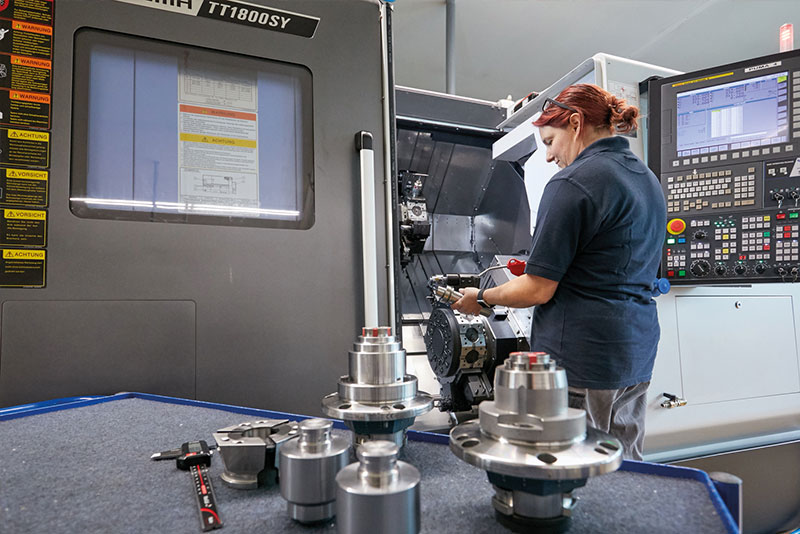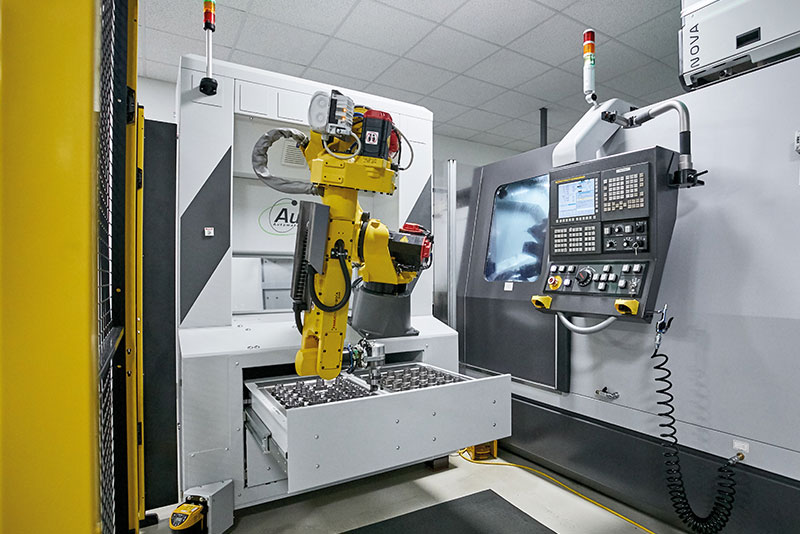 Machines
Always at the cutting edge
We aim to achieve perfection, so it is key that we invest in our production facilities. We never rest on our laurels, and are continuously looking to employ even more effective and efficient production methods.
Thanks to our latest automation strategy, we can produce high-precision parts autonomously with in-process dimension checking and automatic correction.